Urmi – All about Menstruation
While working in other Seva Sahayog projects like Samutkarsh (Education), Kishori Vikas Prakalp (Adolescent Girls); Women Empowerment Programme (WEP) in Vastis, we realized that there is a lack of awareness about Menstrual Health; Hygiene among the women; girls.
Most adolescent girls lack awareness and access to menstrual hygiene and often struggle in their day-to-day lives.
Urmi Project was started in July'18 under the Women Empowerment Programme (WEP) of the Seva Sahayog Foundation. Under this project so far we have reached out to 22,000+ girls; women to make them aware of Menstruation; provided Sanitary Napkins via Hygiene Kits (an Annual requirement of a menstruating person).
Objectives
To create Awareness about Menstrual Health & Hygiene and discuss the associated myths.
Making Sanitary Napkins available at affordable prices (both disposable & reusable); free distribution (with the help of individual ; CSR sponsorships).
Awareness About The Importance Of Proper Disposal Of Used Napkins And Other Sanitary Waste.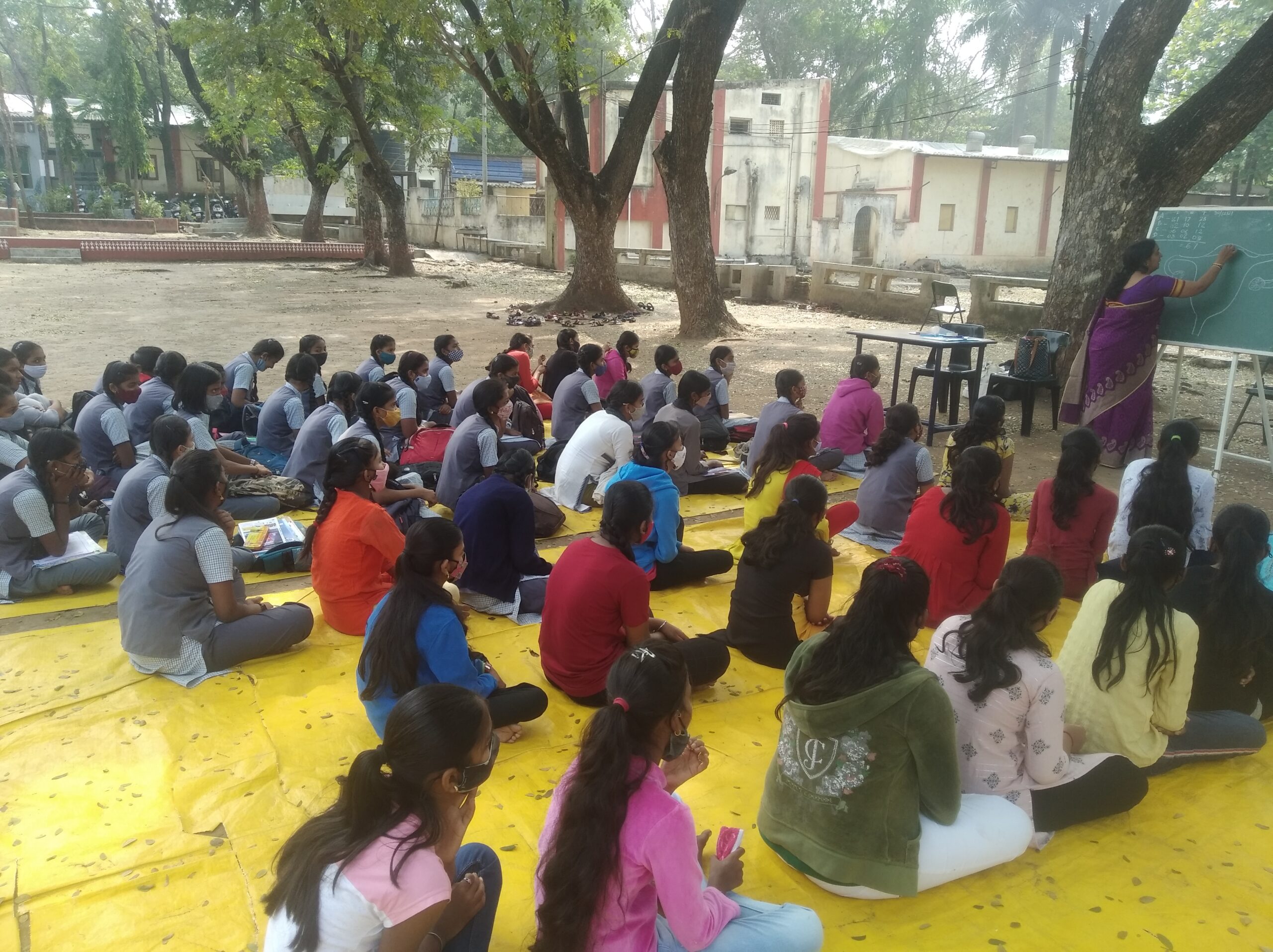 Maitri- The School Project
Since its inception, various awareness sessions have been conducted with a variety of beneficiaries. Urmi's beneficiaries range from school-going girls to house- helpers living in slums of Pune; from migrated construction workers from different parts of the country to housekeeping staff in companies, and the list goes on.
During the sessions, a common thought has occurred many times that there is a need to interact with the beneficiaries repeatedly in order to bring a change in a real sense. A single session, though being informative, has the tendency to lose its impact after a period.
So, the team came up with the idea to start a pilot project of 2 years with 5 Schools in Pune. There will be 5 Sessions in a year that will be interactive & activity based. The thought process behind this idea is-
Catch them young- at the start of their menstruating phase.
Captive Target Audience.
Mother-daughter duo- make a great team and are the foundations of a family.
Multiple stakeholders- Through this project, the inclusion of multiple stakeholders involved like Teachers, School Staff, Parents, Students, Volunteers, Sponsors, etc, is possible in many ways.
Sustainability- With The Active Participation Of Stakeholders At The School Level, Team Urmi Expects The Program To Become Self-Sustainable At The End Of 2 Years.
Sanitary Napkin Disposal Paper Bag Making Activity
Menstrual Hygiene has always been a matter worth attention. But, action speaks louder than words when it comes to spreading awareness about using and properly disposing of Sanitary napkins.
We have come up with Eco-friendly Sanitary Napkin Disposal Paper bags which can be used to dispose of used napkins & diapers to inculcate a hygienic habit of disposal.
When we conducted our first activity of bag making, we understood, 60+ people can make 1100+ bags in just 1.5 hr.
And, then we thought, if it takes less than a minute to make one paper bag, WHY IT TAKES SO MANY YEARS TO MAKE USE OF PROPER DISPOSAL?
We thought, 'how' is more important than 'why' here. And it started, it is just creating a simple method to make a paper bag and talk fearlessly about Menstrual Hygiene and involve both 'HE and SHE' in the process.
We will be supporting the RED DOT Campaign for the proper disposal.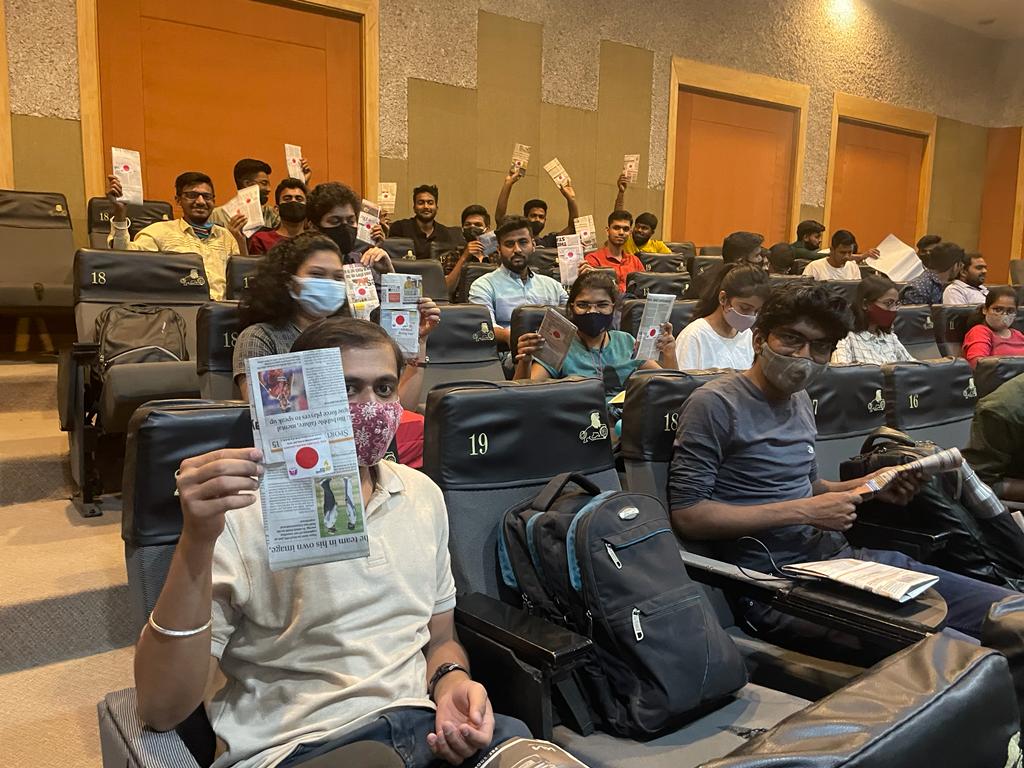 How to make sanitary waste disposal bag
You can also contribute in the following ways:
Help us in making Disposal Paper bags to support – Red Dot Campaign.
Individual sponsorship to sponsor a group of girls on monthly basis.
Volunteer for awareness sessions. Organize Donation Drives.
For more updates,
follow us on Instagram
Urmi Magzine
Annual Report
2020-2021
2021-2022
2022-2023
2023-2024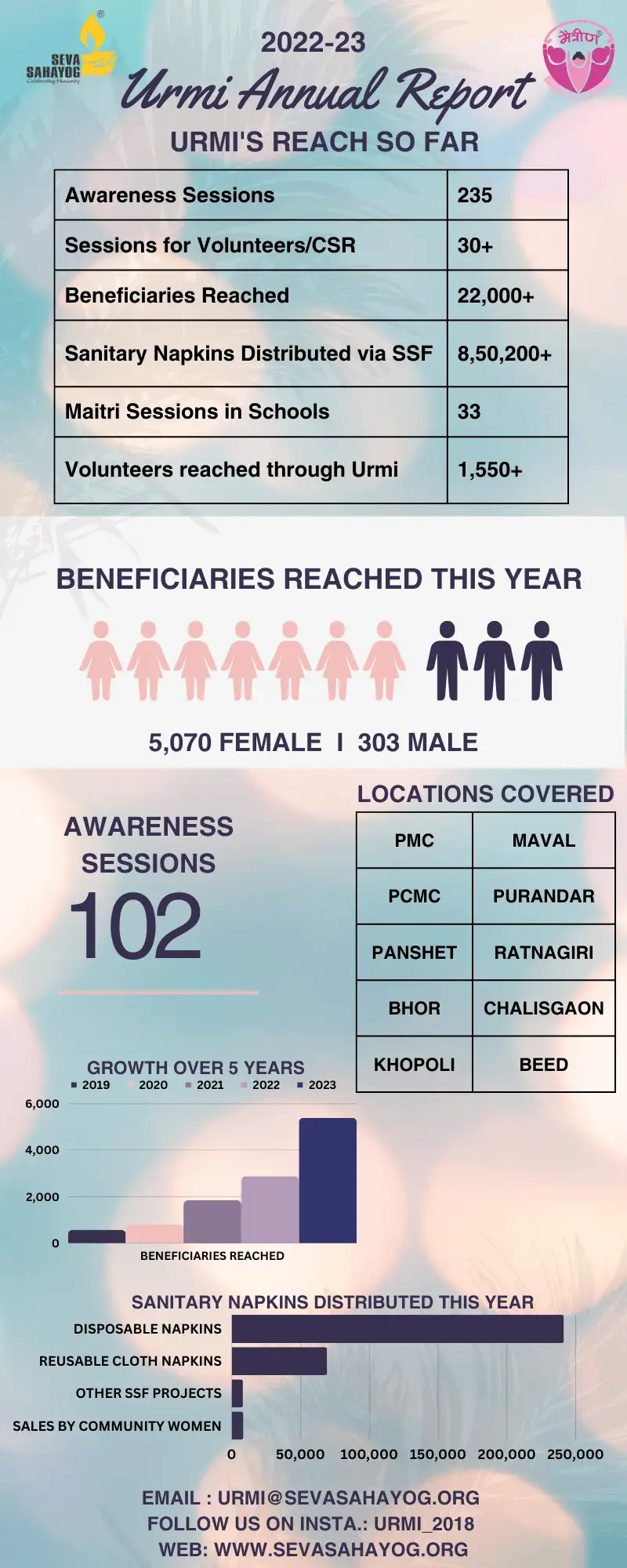 United Nations Development Programme's
Sustainable Goals aligned with Urmi