Vidyashray
Education is a key component of the development of a nation and the empowerment of its people. With 19% of our country's population falling in the age group of 15 to 24, an estimated 27 crore students are potential candidates for undergraduate and postgraduate programs. Unfortunately, only a fraction of these potential students are able to make it to these programs due to the economic background that they come from. While India badly needs excellent engineers, doctors, and other professionals, there are many challenges that keep high-quality education programs out of reach of students who belong to families from economically weaker backgrounds. Following is some of the notable challenges keeping quality education out of reach of students:
The increasing cost of education and lack of access to funds
Availability of a limited number of seats in the publicly funded institutions, creating huge competition
Relatively higher interest rates on student loans as compared to mortgage loans due to lack of underlying security
Students from taluka and remote district places have to bear a large financial burden for lodging and boarding in cities and towns, which acts as a further deterrent to affordability.
Mr. Sanket Godbole (currently CFO with an MNC) and Mrs. Pallavi Godbole (currently Partner with Big 4 Consulting firm) have been scanning NGO's to ensure intake of students are in genuine need of this support. With our inhouse initiatives and infrastructure in the form of Samutkarsh and Kishori Vikas Yojana, the beneficiary need is being effectively validated.
Vidyashray outreach currently in Mumbai, Navi Mumbai, Thane, Palghar districts
Objectives
Every student, regardless of their academic performance, deserves support to ensure their successful completion of minimum graduation requirements.
To provide unwavering encouragement for ambitious and deserving students from economically disadvantaged backgrounds, enabling them to pursue education without any hindrances or interruptions.
By assisting these students, we can help them achieve not only their personal educational goals but also contribute to the mid to long-term financial stability of their families.
To contribute to the creation of a skilled workforce for the country, which ultimately leads to an increase in social acceptability and confidence within their communities.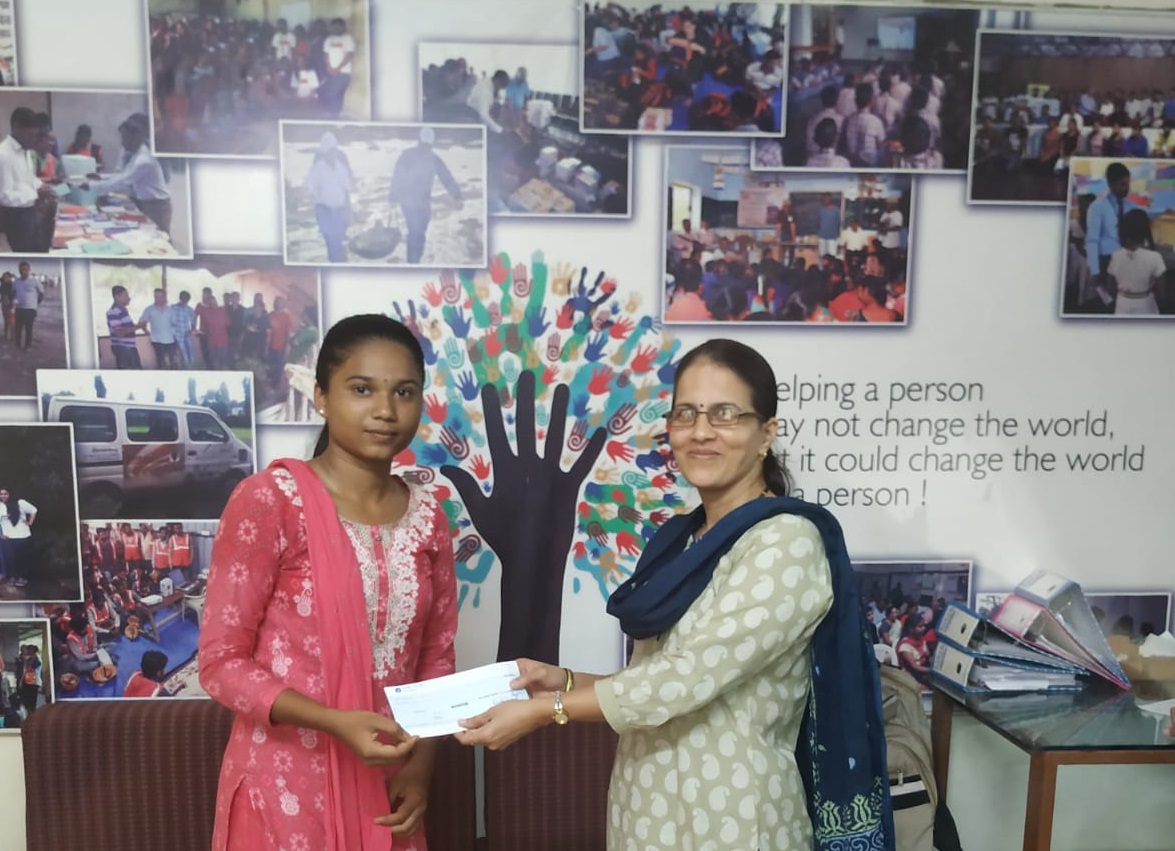 Impact
Vidyashray started in the academic year 2022-23 and supported 42 students financially. Each of these students were also assigned mentors to help navigate through their challenges and to help overall development.
These 42 students have cleared their Std XI with 3 of them being Toppers in their class/college. We will continue to support these students and also fund professional academic coaching to some of the bright students.
Additional 60 students are expected to be supported this year
United Nations Development Programme's
Sustainable Goals aligned with Vidyashray