Nirmal Wari
Nirmal Waari drive is about providing portable toilets to mass gathering during annual Pandharpur waari & get volunteers help to ensure usage of toilets. Goals of Nirmal Waari initiative are to showcase how to avoid pollution due to open defecation during waari and improve Usage Of Toilet In Rural Area.
Through Nirmal Waari we want to tab opportunities for
Mass education by providing toilets facilities & Basic toilet Training as well as public participation.Mass education would happen through mass gatherings, cultural programs, Schools etc. As part of Swachh Bharat we are promoting use of toilets. Government is providing toilets in the kumbh mela. Similarly for waari there is need to provide toilets. This will result in toilet adoption in rural areas.
Post Waari 33 destinations are impacted due to open defecation. Multiple waterborne diseases spread across these villages; this can be avoided by providing toilets & creating awareness.
Objectives
Provide toilets on waari route.
Create awareness against open defecation and promote use of toilets and proper sanitation.
Showcase Benefits Of Usage Of Toilet In Rural Area By Volunteering Connect.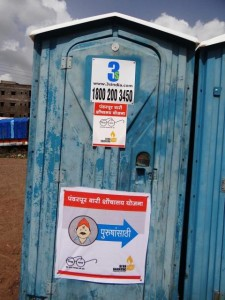 Impact
Seva Sahayog Foundation is working to provide better sanitation facilities so that the route through which the Waari passes, remains clean and the post-waari problems are reduced, which in turn will help in better health for the villagers. Part 1 of that initiative was super successful, and known to a lot many people via various media reports – Times of India, Loksatta etc.
Nirmal Waari 2016
For "Nirmal waari", we need to provide toilets with below consideration,
Toilets have to be temporarily placed at waari mukkam locations
Adequate number of toilets need to be deployed
Toilets need to be at convenient locations
With appropriate Lights arrangements
With Adequate water supply
With Clean up service
With plan for slurry Processing
Volunteers Promoting Use Of Toilets & Monitoring Clean Up Service, Water Availability, And Lights Arrangements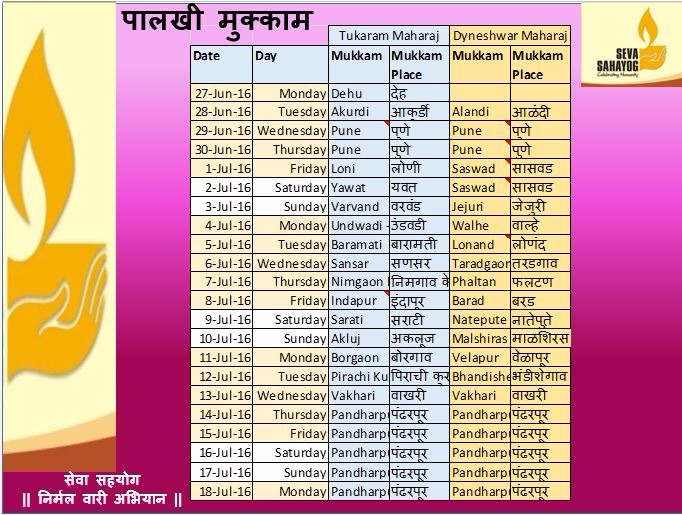 Video which has been made for Nirmal Waari 2016.
United Nations Development Programme's
Sustainable Goals aligned with Nirmal Waari