Educational Assistance Scheme (Shikshan Sahayya Yojana)
'Shikshan Sahayya Yojana' provides financial support to underprivileged students to pursue their Education; which helps this section of the society to realise their dreams and make them financially independent.
India is one of the fastest-growing middle income economies. We are fortunate to have the youngest population, while worldwide population is aging.
However, India has large number of students from financially weaker section, many are first generation school goers. These students have fire in their belly but cannot afford higher education.
Seva Sahayog Foundation under 'Shikshan Sahayya Yojana' has undertaken initiative to help our needy students get access to higher education / skill development.
Shikshan Sahayya Yojana, now in its 4th year, provides financial support in form of college fees to students. These students are from all streams of educations and from junior college to higher education. While there are numerous merit-based scholarships available for stellar performers, Shikshan Sahayya Yojana is designed for students securing 60 to 80 % marks in their education stream and are genuinely interested in pursuing further education.
These students are selected under strict scrutiny and the criteria applied is –
Financial condition based on annual family income
Special situations like personal disability, disability of parents, single parent, loss due to covid, etc., are given preference.
Academic Performance
Genuine interest in pursuing education
The selection is done based on documents verification, multiple interviews, and home visits of the beneficiary students.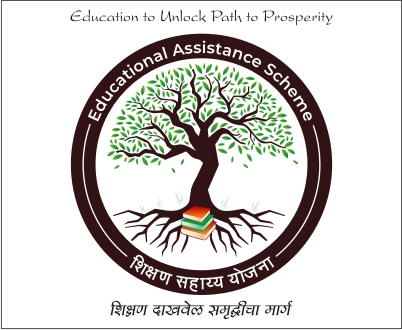 Objectives
Provide financial assistance to the underprivileged students in form their college fees.
Make our students financially independent and 'Atma-nirbhar' (self-reliant)
Make them part of a larger network of Seva Sahayog Foundation that would provide a support system throughout their education journey.
Provide mentoring to achieve their education and career goals.
Impact
'Shikshan Sahayya Yojana' started in 2020. Education assistance was awarded beneficiaries as follows:
2020-21 Academic year – 150 students
2021-22 Academic year – 168 students
During Covid, other NGOs & CSRs trusted us to manage selection and disbursement of their funds for 262 students, per their criteria. Great complement to our system, staff & volunteers.
2022- 23 Academic year – 292 students – pl refer to 2022-23 Annual Report
With this program, we have supported students from almost all districts in Maharashtra. In addition, we have reached to few students outside Maharashtra as well.
In academic year 2022-23, 36 students have completed their graduation / post-graduation and ready to pursue their career.
United Nations Development Programme's
Sustainable Goals aligned with Educational Assistance Scheme