Book Bank
Due to rising prices of books, several poor students can't afford to buy text books. It is all the more difficult for professional courses. Through Book Bank, text books are issued to college students – professional and non- professional-for a year or semester at a nominal upkeep charge. They can cut down on their textbooks cost by 60% to 80%. Income criteria is kept to help maximum numbers of needy students.
The initial process of the book bank was to outreach and spread awareness amongst the college librarians to guide financially weaker students to the Book Bank. Our goal is to reach the maximum number of college-going students. Hence, we opened two shuttle book banks at Mulund and Santacruz  for the distribution of books and also to receive back the books.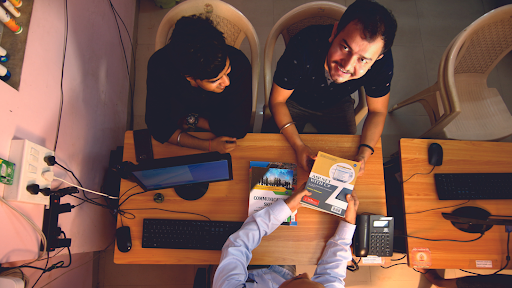 Objectives
To make textbooks and reference books available for underprivileged deserving college students for free.
Organize career planning & soft skill workshops for the students to make them jobready.
Issuing and re-issuing textbooks to the socio-economically challenged students for the semesters.
Maximizing the outreach by offering a shuttle book bank center.
Facilitating the learning and guiding the students for job-readiness through referrals of Seva Sahayog Foundation.
Provide a conducive learning environment for the college students to study
Impact
Book banks have a positive impact on students' education and help bridge the gap between urban and rural education. With the help of book bank, many underprivileged students have been able to study for their college effectively as they have ready access to the required books for free, which otherwise would not have been possible without Seva Sahayog's Intervention.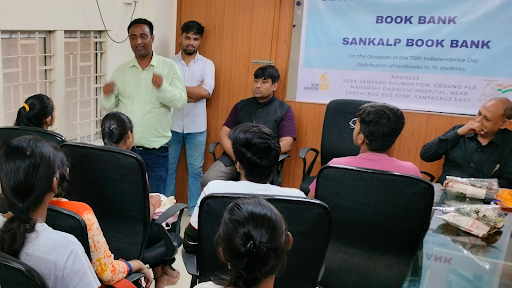 United Nations Development Programme's
Sustainable Goals aligned with Book bank