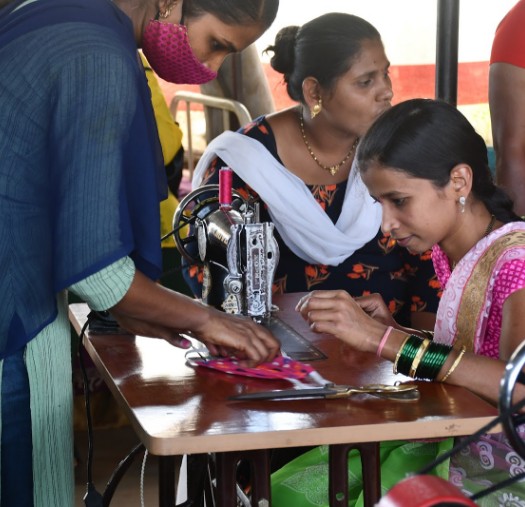 Women Empowerment Program
Women empowerment program started in 2015 at Shivaji Nagar police line in Pune sponsored by BNY MELLON company. The core purpose of this program is to work towards the betterment and financial capacity building of women from underprivileged sections of society. Under this program, different skill trainings are conducted and women are encouraged to form enterprises to better their livelihood.
We have Jute & fabric bags stitching centers i.e. Production centers at 4 Locations
Our office at 201 Nilgiri Apartments Karve Road

Ramnagar, Bapuji Bua Chouk Waraje

Sahakar Nagar center Ravindra society

Sutardara center at Gujar palana Ghar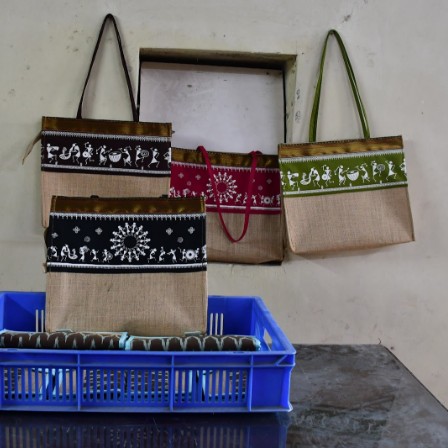 Areas we work in and around Pune-
Sutardara (Paud Road)
Karvenagar
Happy colony
Ramnagar (Waraje)
Ganesh Mala
Annabhau Sathe Vashat (Sahakar Nagar)
Taljai Vasahat
Padmavati Vasahat
Bibwewadi Oata
Aundh Gaon
Kasturba Vasahat Aundh
Ambedkar Vasahat Aundh
Navin Vasahat Katraj
Police Line Shivajinagar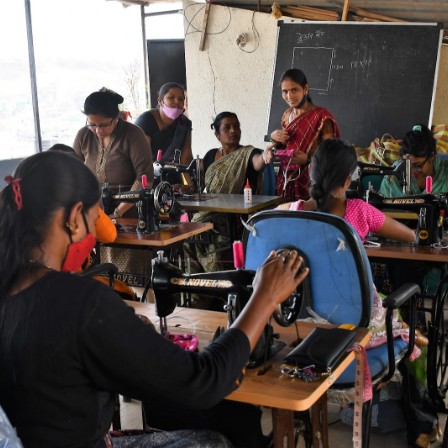 Training undertaken
Bags stitching Fabric/ Jute
Art & Craft:- Block printing, Jewellery, Diwali Diyas Candles Soaps & decorations
Parlour courses
Cooking & Catering:- Cake making, Masala Making, Instant Pithe (millet) making, Master Chef program, etc.
We conduct different Awareness sessions & personality development sessions like
Computer Training, Digital Literacy: – to enhance their digital skills and introduce them to online payments methods such as GPAY, PAYTM, etc for their future enterprises
Financial Literacy: – to secure the financial capacities of their family and business
Health Awareness: – to help them navigate a balanced diet and avoid future health risks
Soft Skills, Like Communication, Marketing, etc.
Entrepreneurship Development Training
Yoga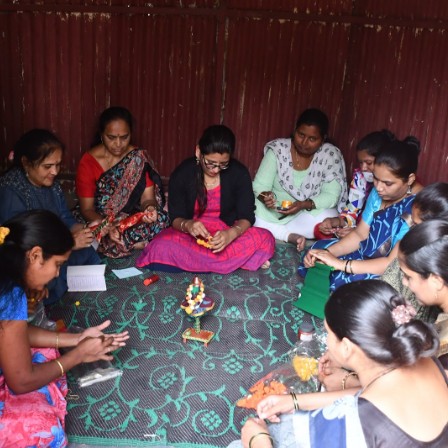 Programs conducted by Us
Exposure Visits of these women to the areas where they live, different wholesale shops where they can buy raw materials, and small businesses where they can learn how to conduct their business.
Cultural programs & competitions at Vasti (community) Level
Every year we organise a program for Women's Day in March.
We conduct Health check-ups for Sewa Vasti Women.
United Nations Development Programme's- Sustainable Goals aligned with Women Empowerment Program