Shiksha Sahayog 
Through this project, Seva Sahayog Foundation provides meaningful interventions in the educational and health-sanitation segment at both the central and state schools. One of the biggest challenges with schools is the lack of  required facilities and infrastructure.
Under Shiksha Sahayog we aim at providing infrastructure support to the schools by not only building toilet blocks, waterproofing roofs, hand wash basins, repairing doors, windows, ceilings,  beautifying the premises,etc. Additionally, we provide recreational books and smart equipment like TV, educational games, projectors, etc. to schools.
The Science and Technology Education Program (STEP) is also part of ShikshaVikas. In this project, we install television sets, audio-visual systems and smart classrooms set up in schools. Additionally, we also provide financial support to bright students in the science stream.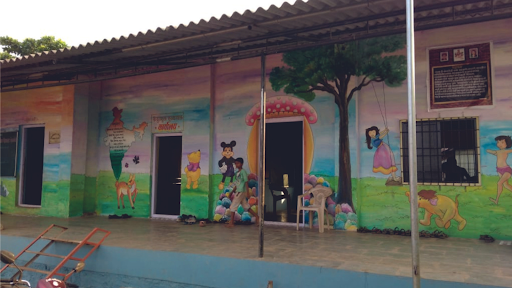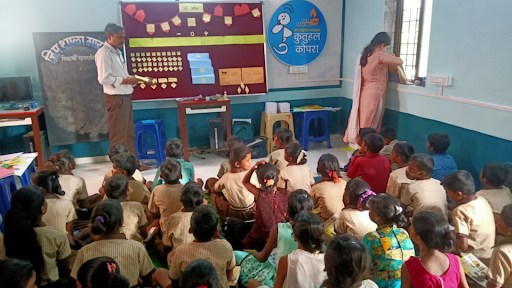 Objectives
To provide infrastructure and technological support to the schools and thereby help to create an environment for students' holistic development.
Provide financial support to bright science stream students 
Impact
The audio-visual system (SMART TV) makes the learning process more concept oriented and effective. It builds interest and motivates students to learn more about the subjects. It assists teachers to teach the topics effectively and helps students to retain the knowledge they gained. The attendance of the students has also improved since then. Teachers also expressed their gratitude and assured us that they will make maximum use of the smart classroom while teaching.
Students tend to attend schools regularly when there are basic amenities present at the school such as clean toilets, availability of drinking water and basic infrastructure in schools, especially in villages. Additionally, it helps if there is the availability of space for recreational activities, drawing, playing games, etc., students are more eager to come to school. 
Basic hygiene and sanitation such as clean toilets, hand washing stations, and clean drinking water create a safe environment for students.
Beautification of schools not only makes visual improvements but also provides an opportunity to teach students to clean up after themselves and be more respectful of their environment.